, your personalised INSIGHTS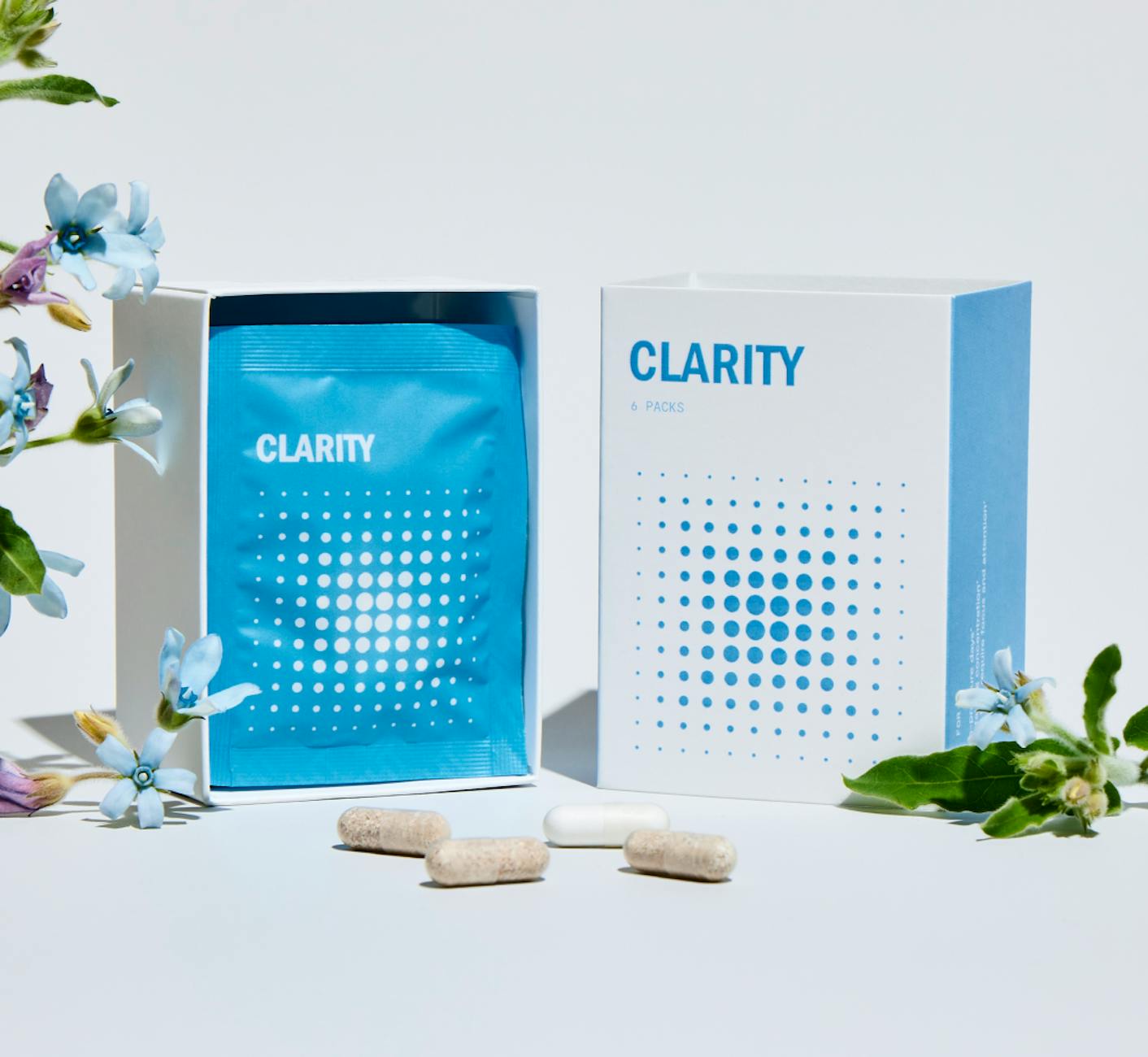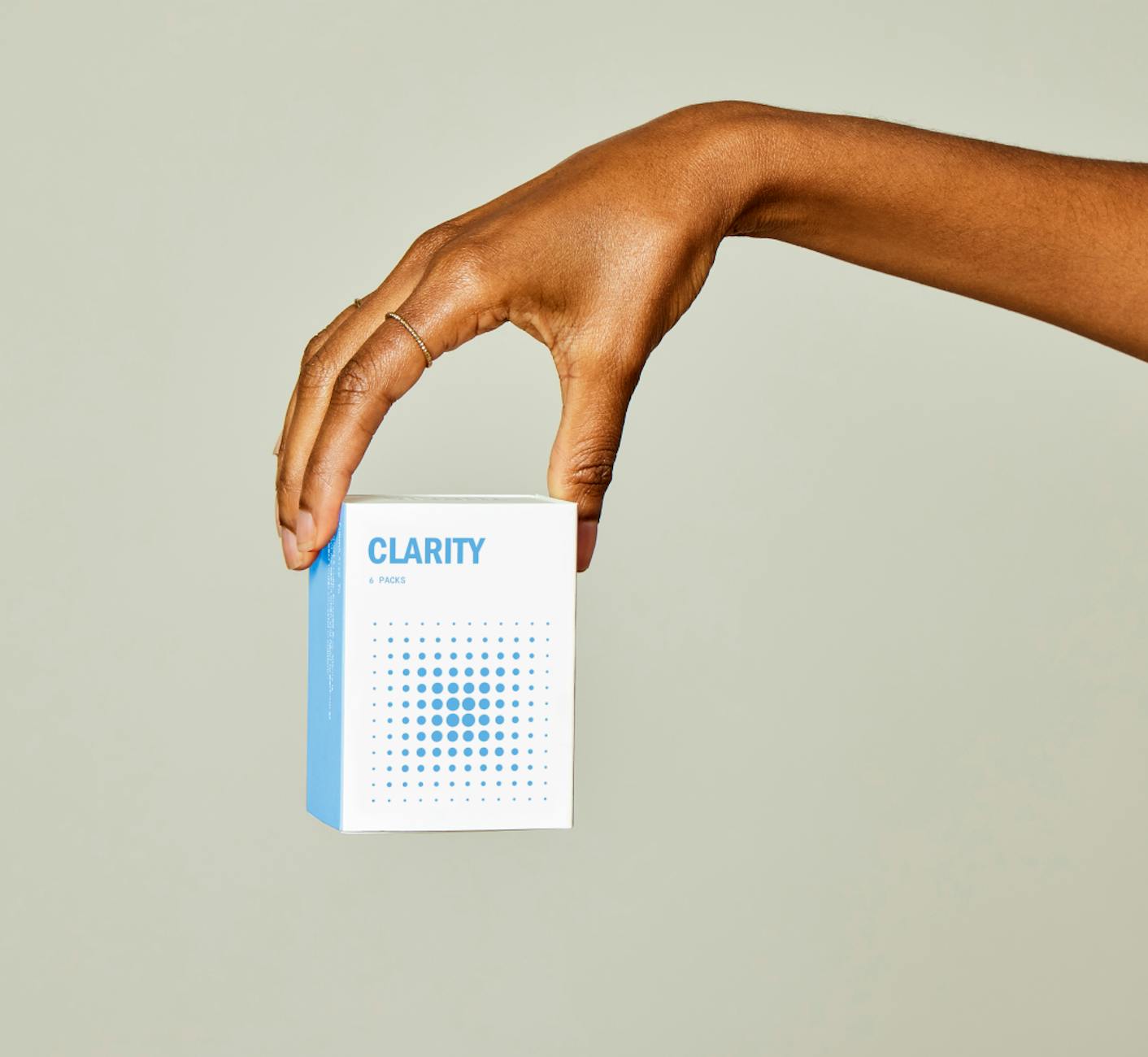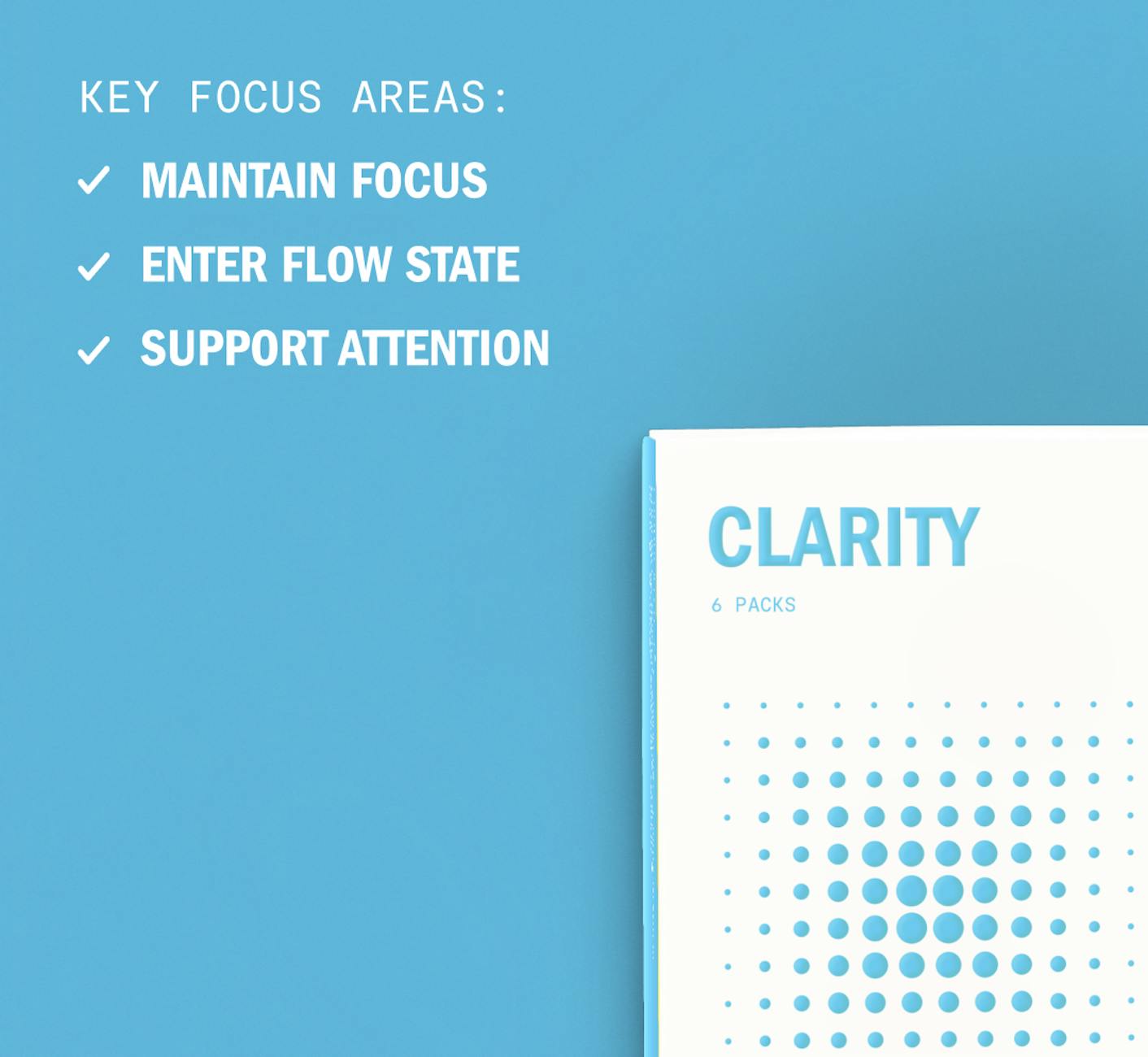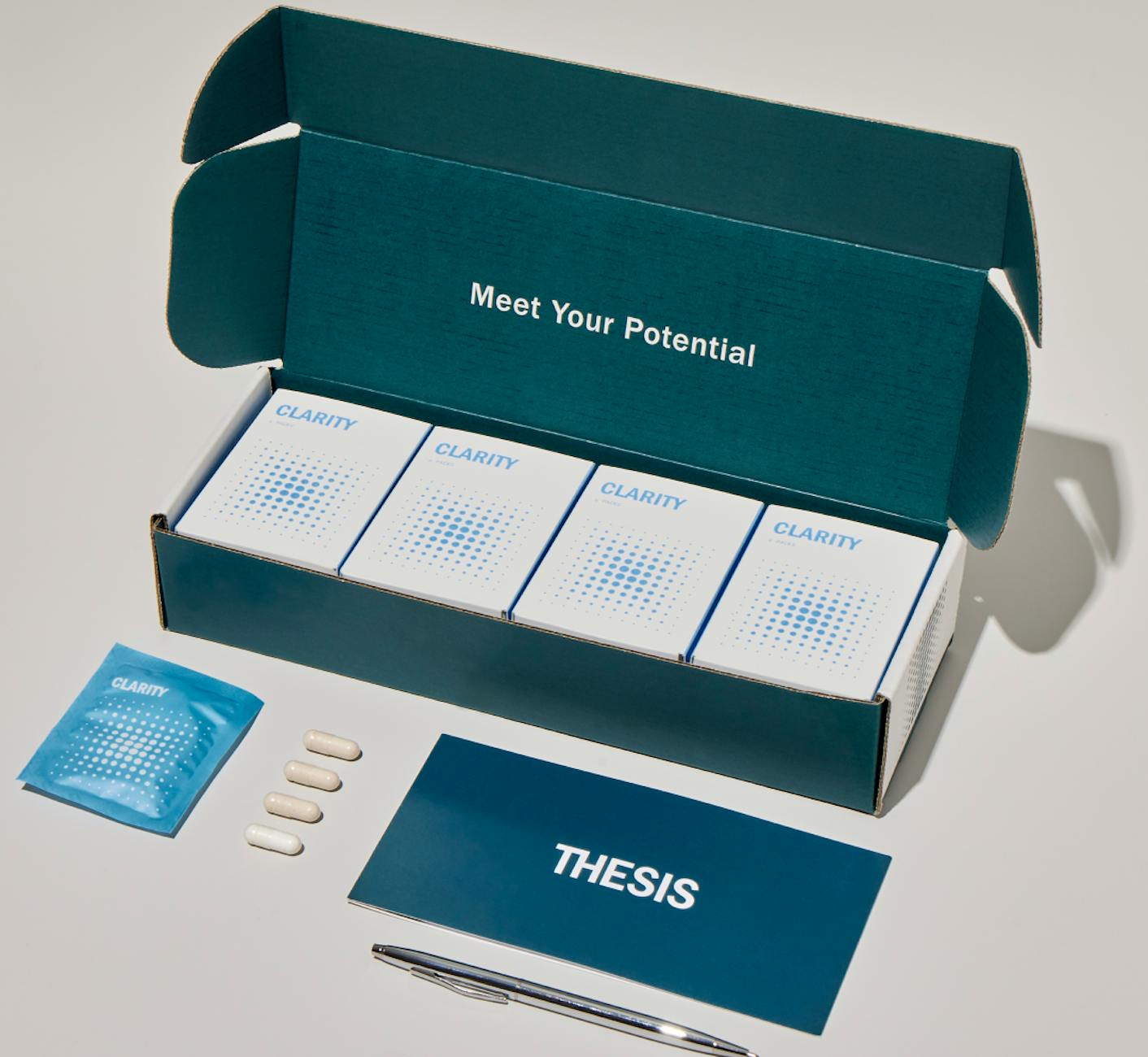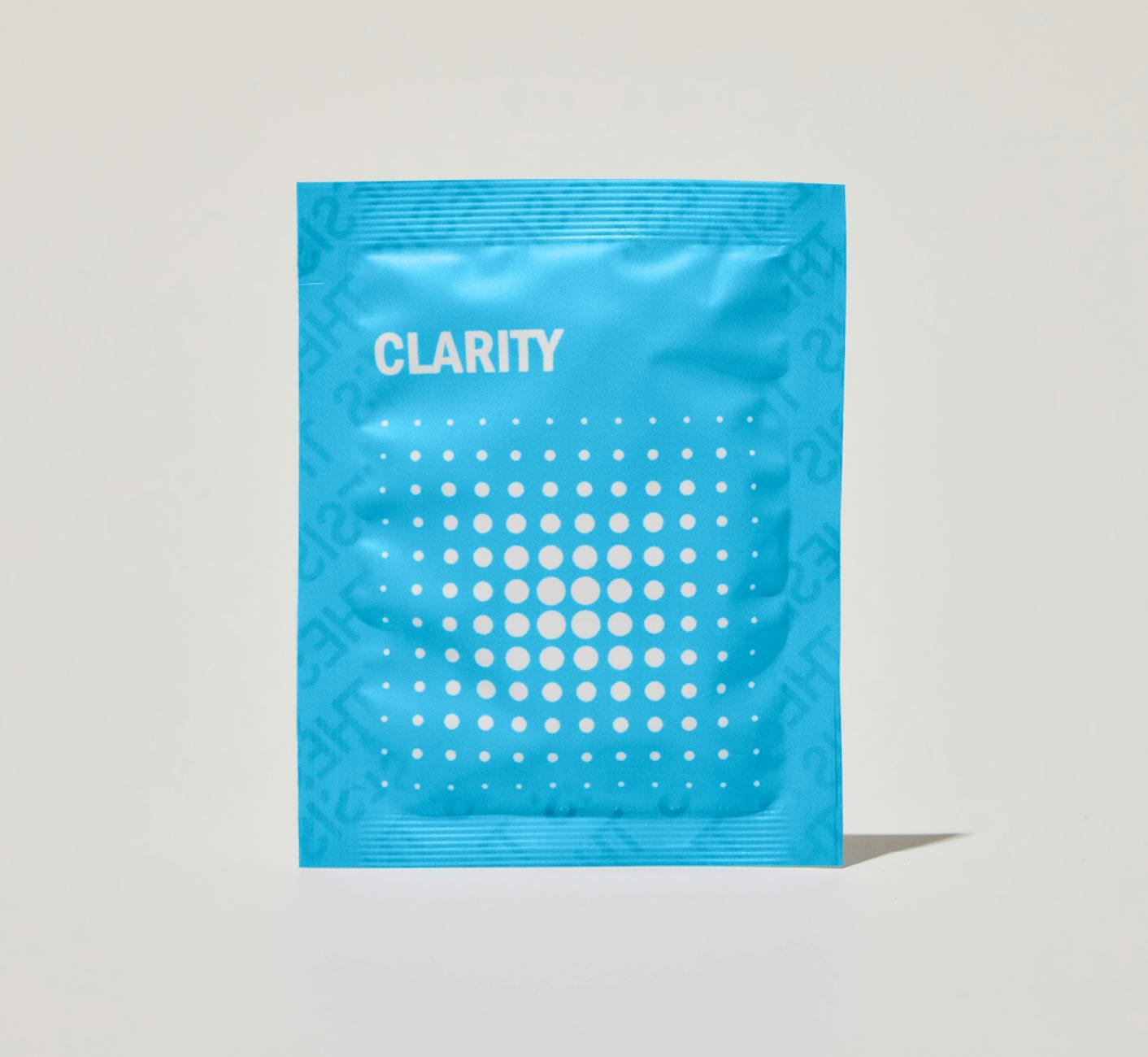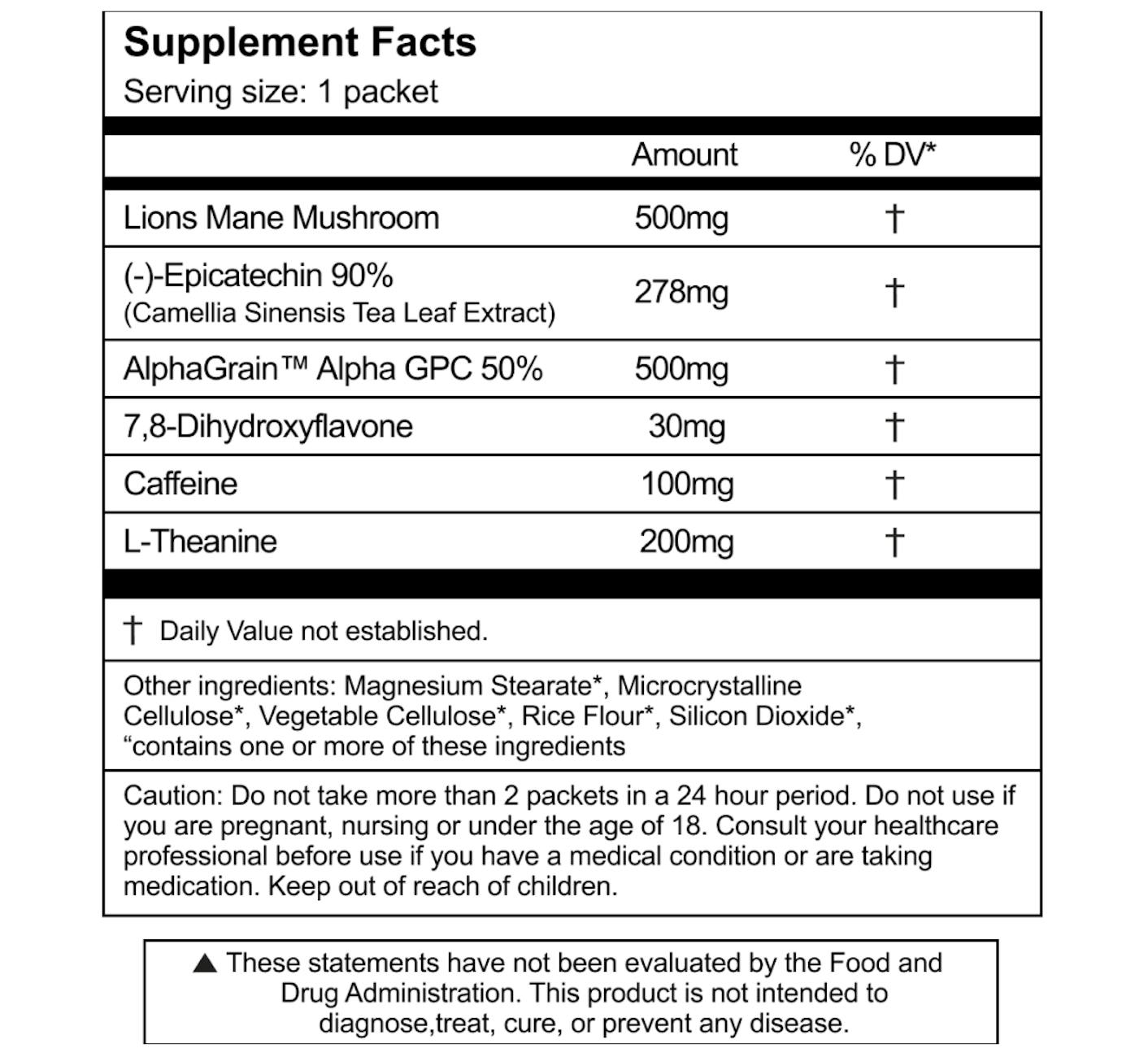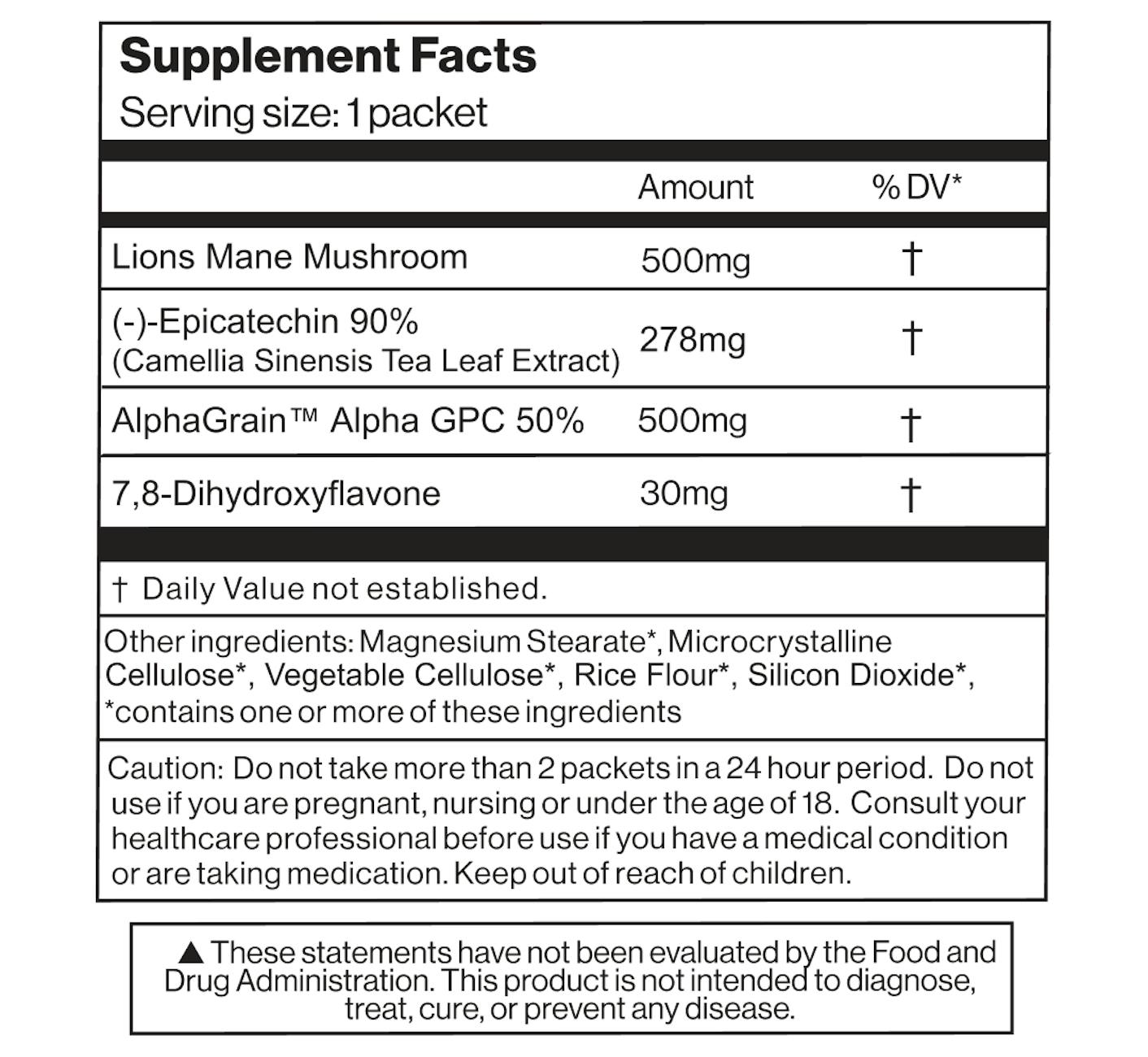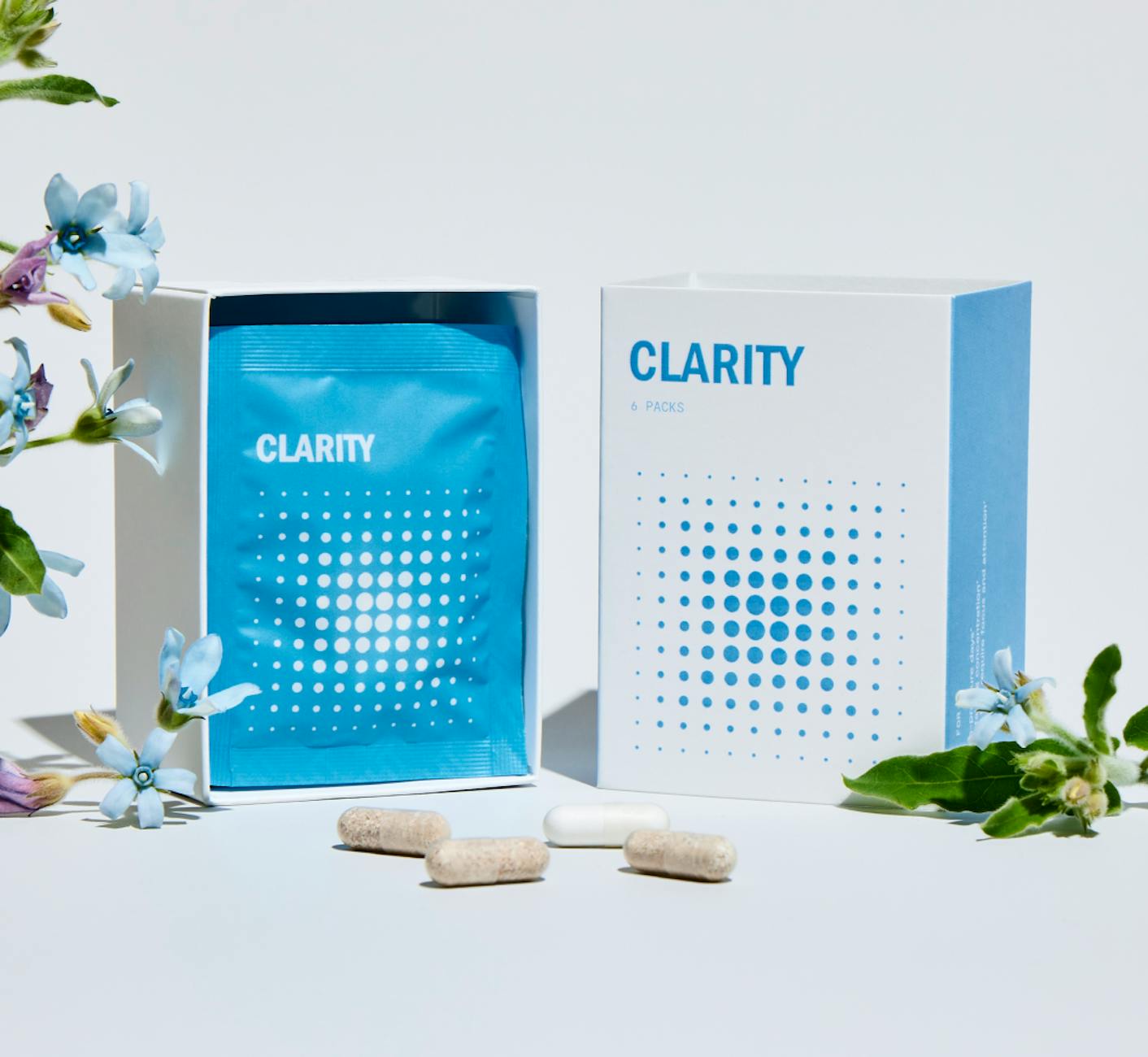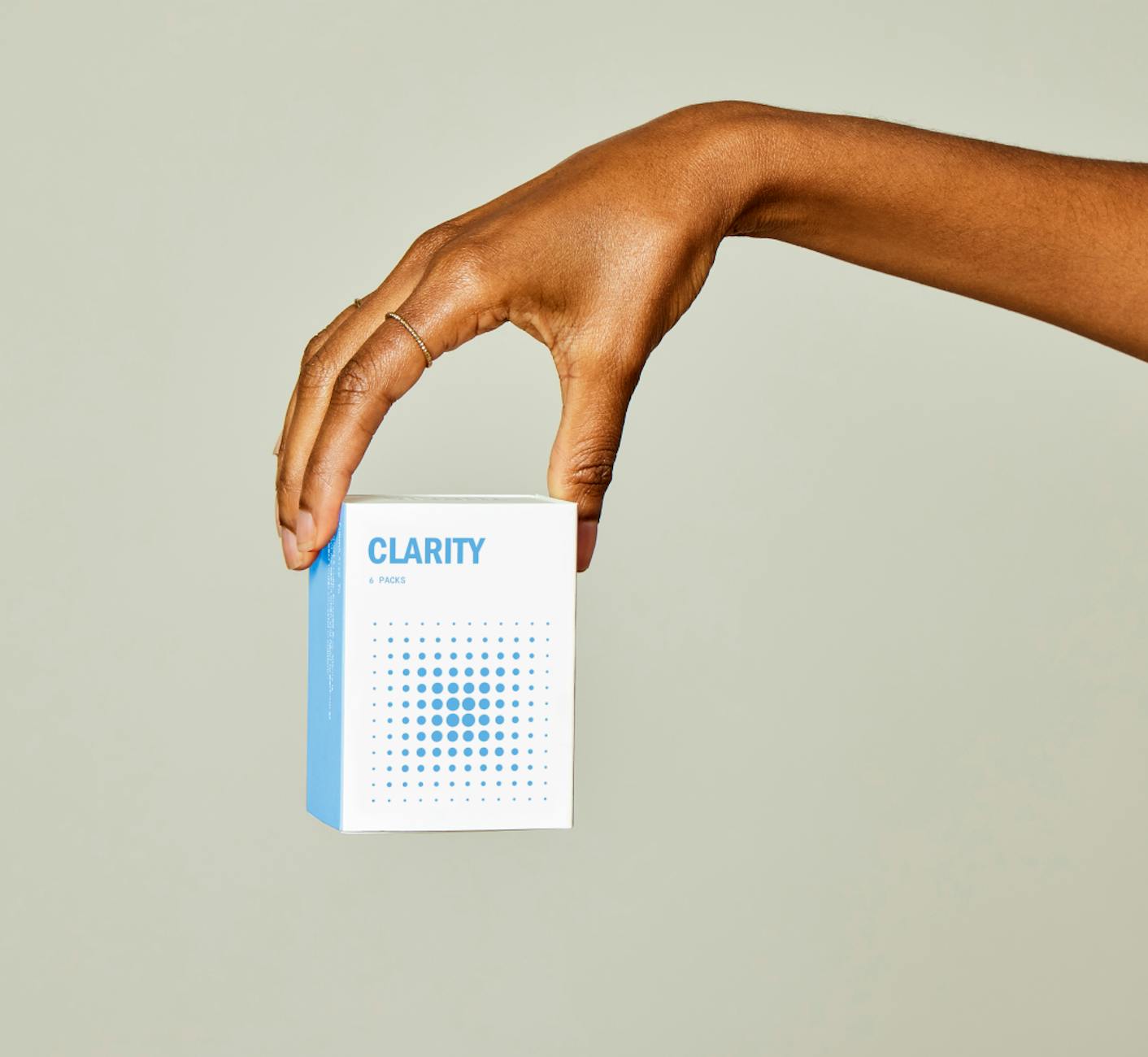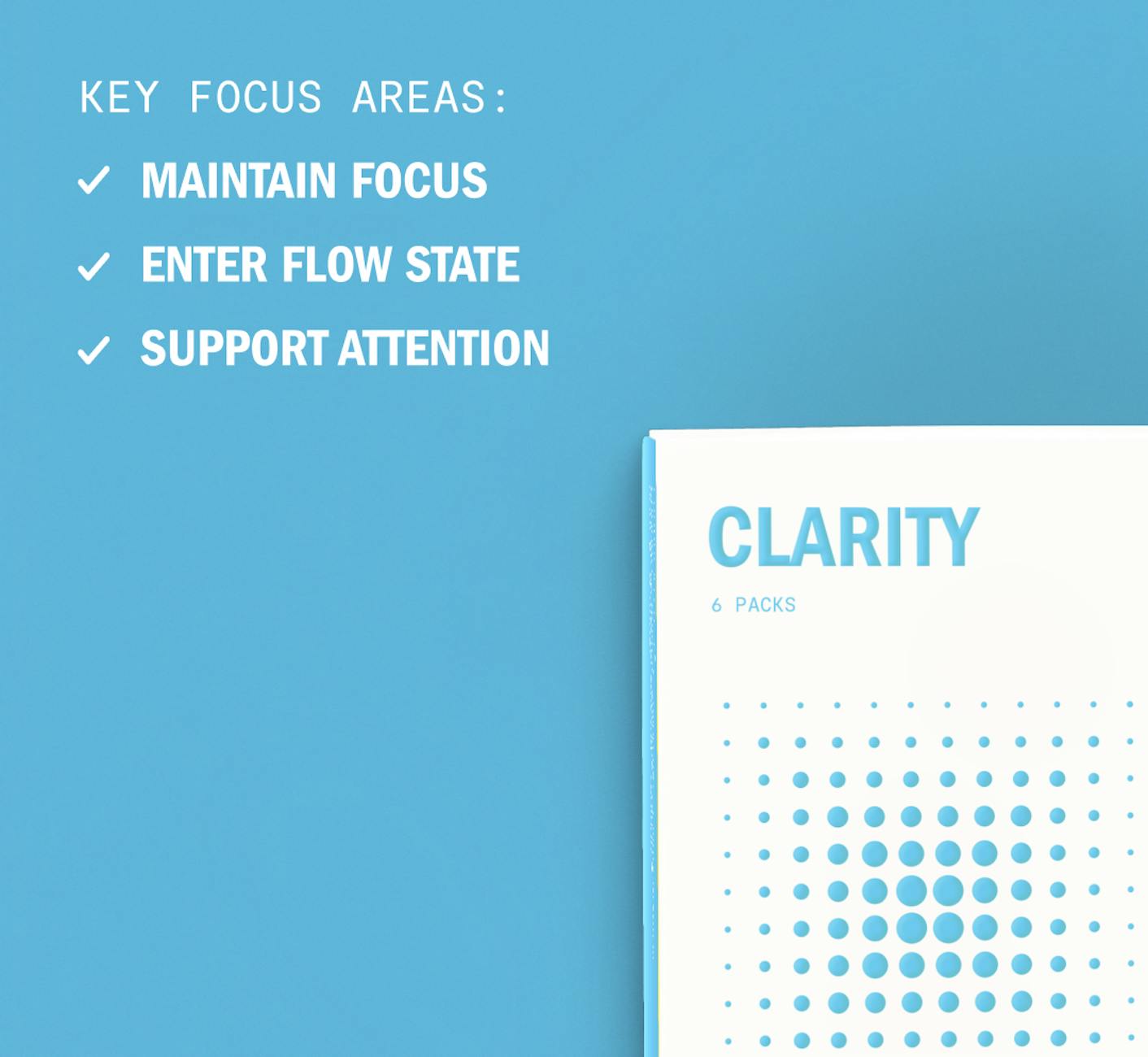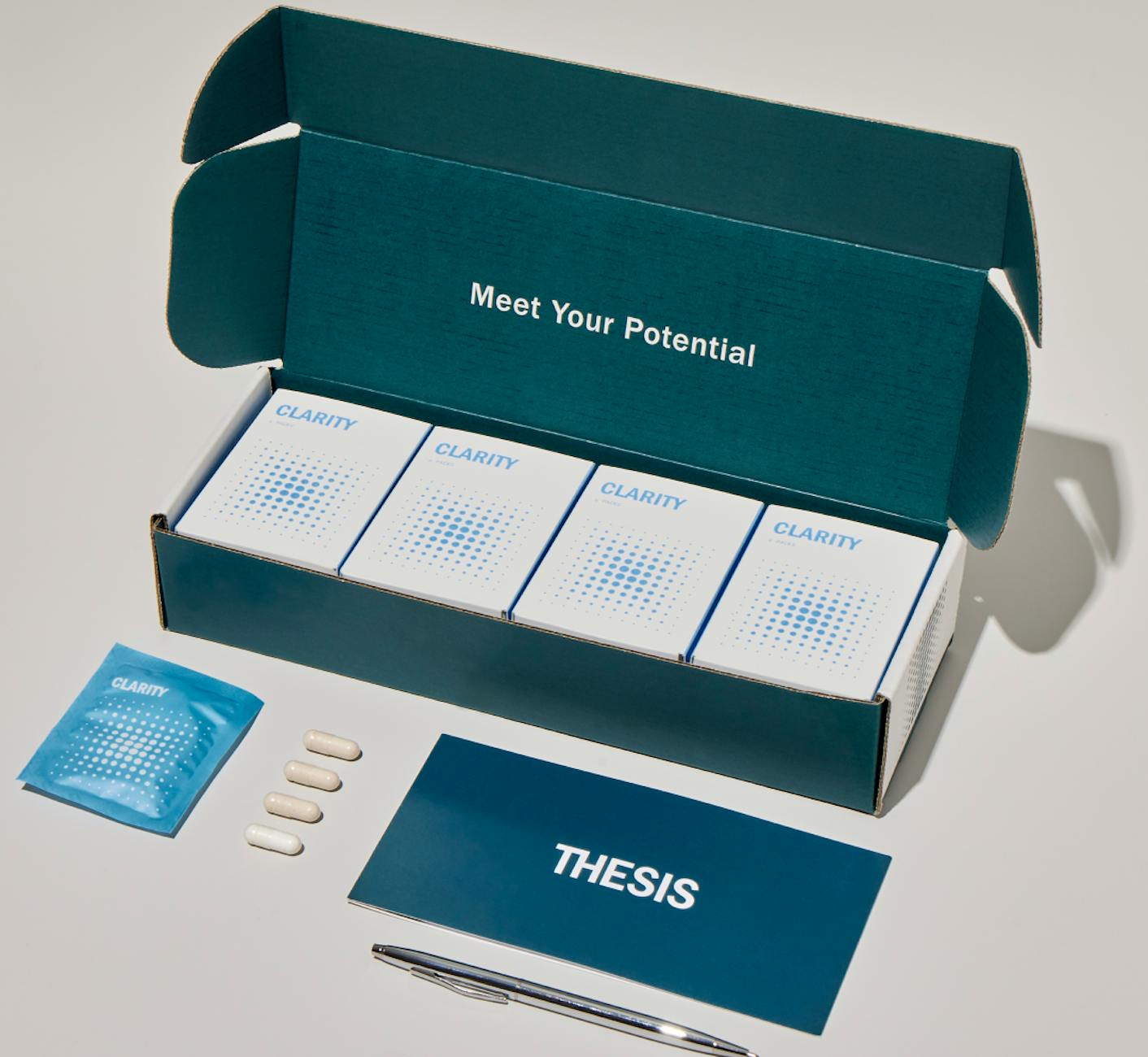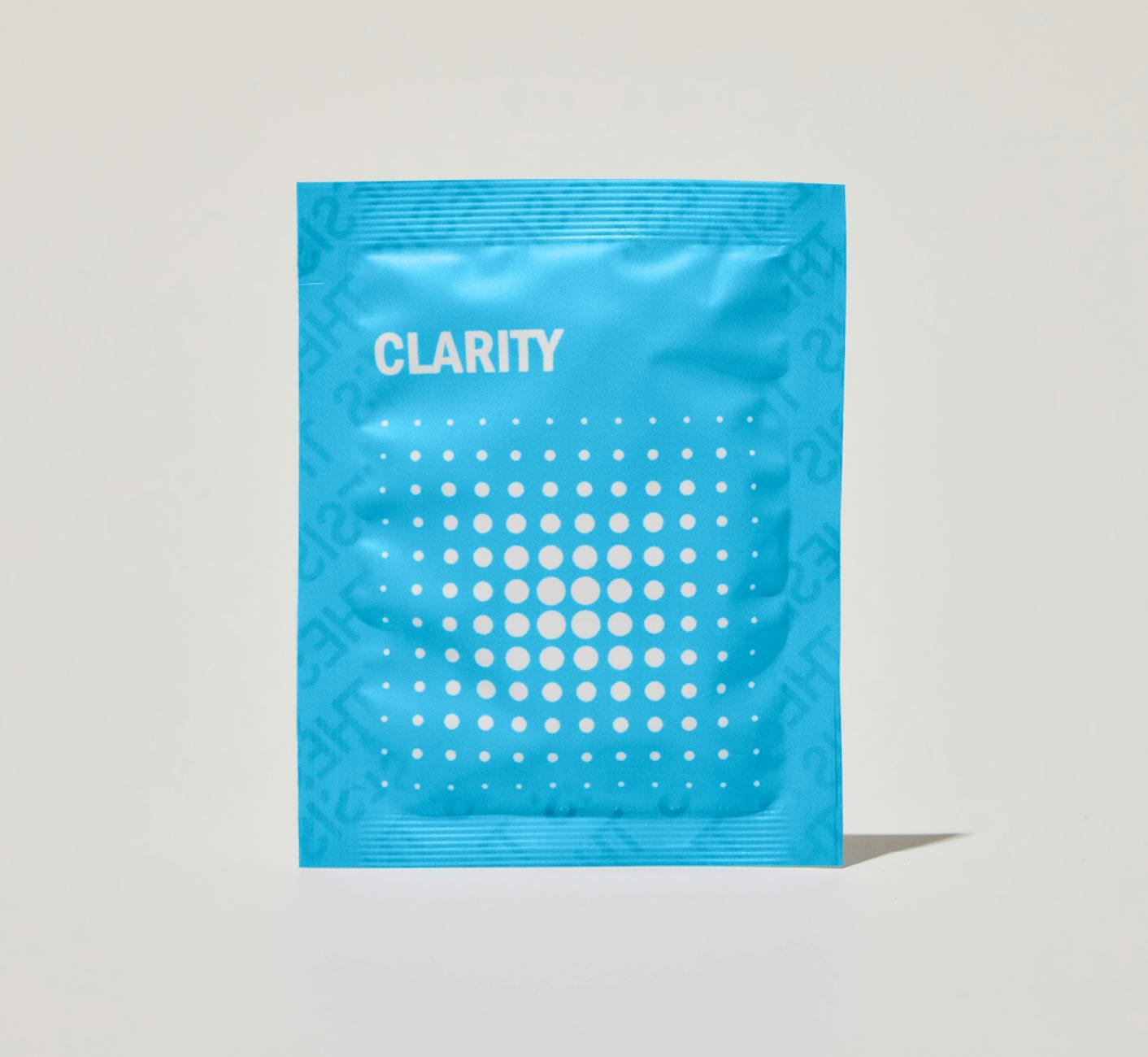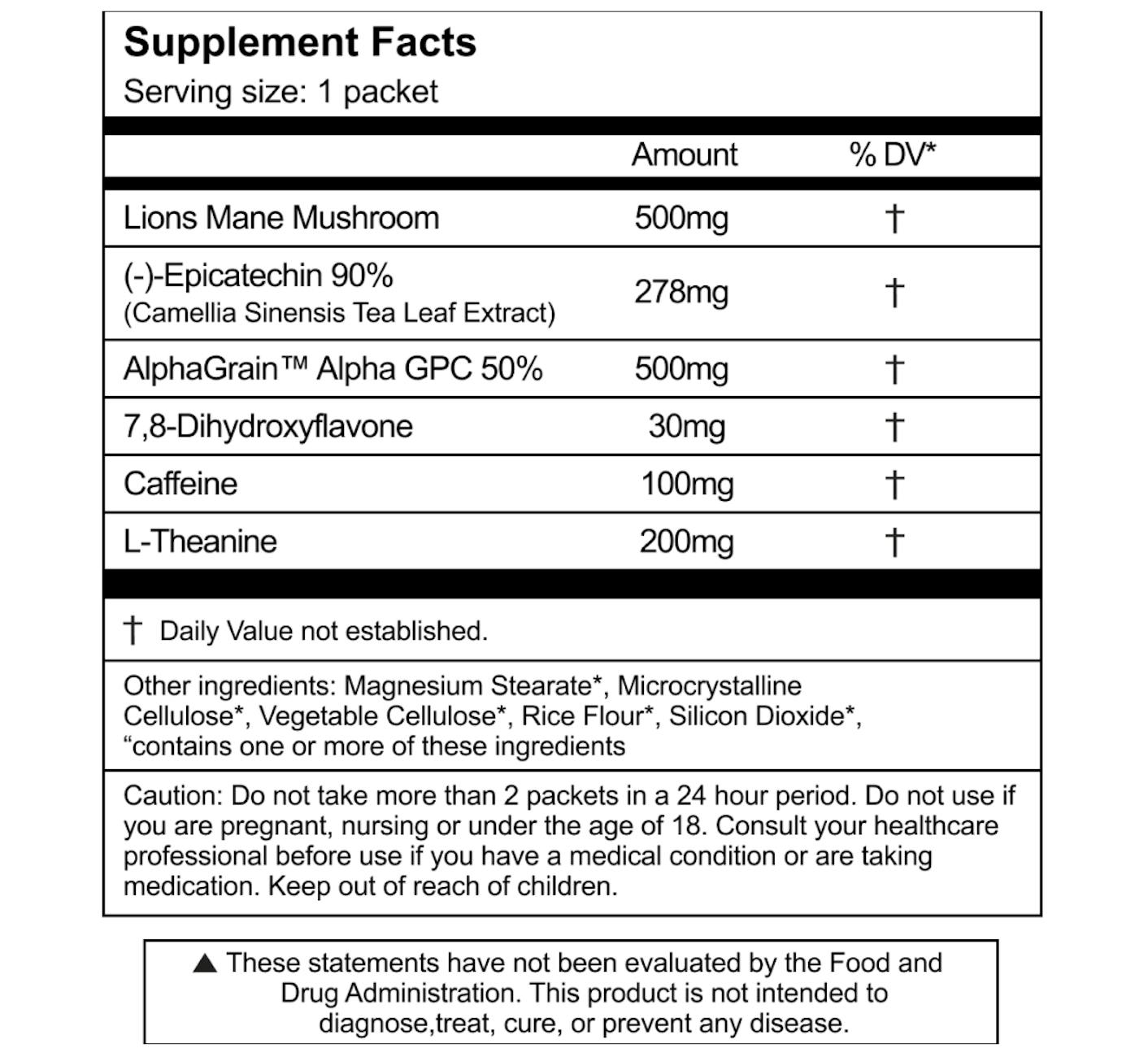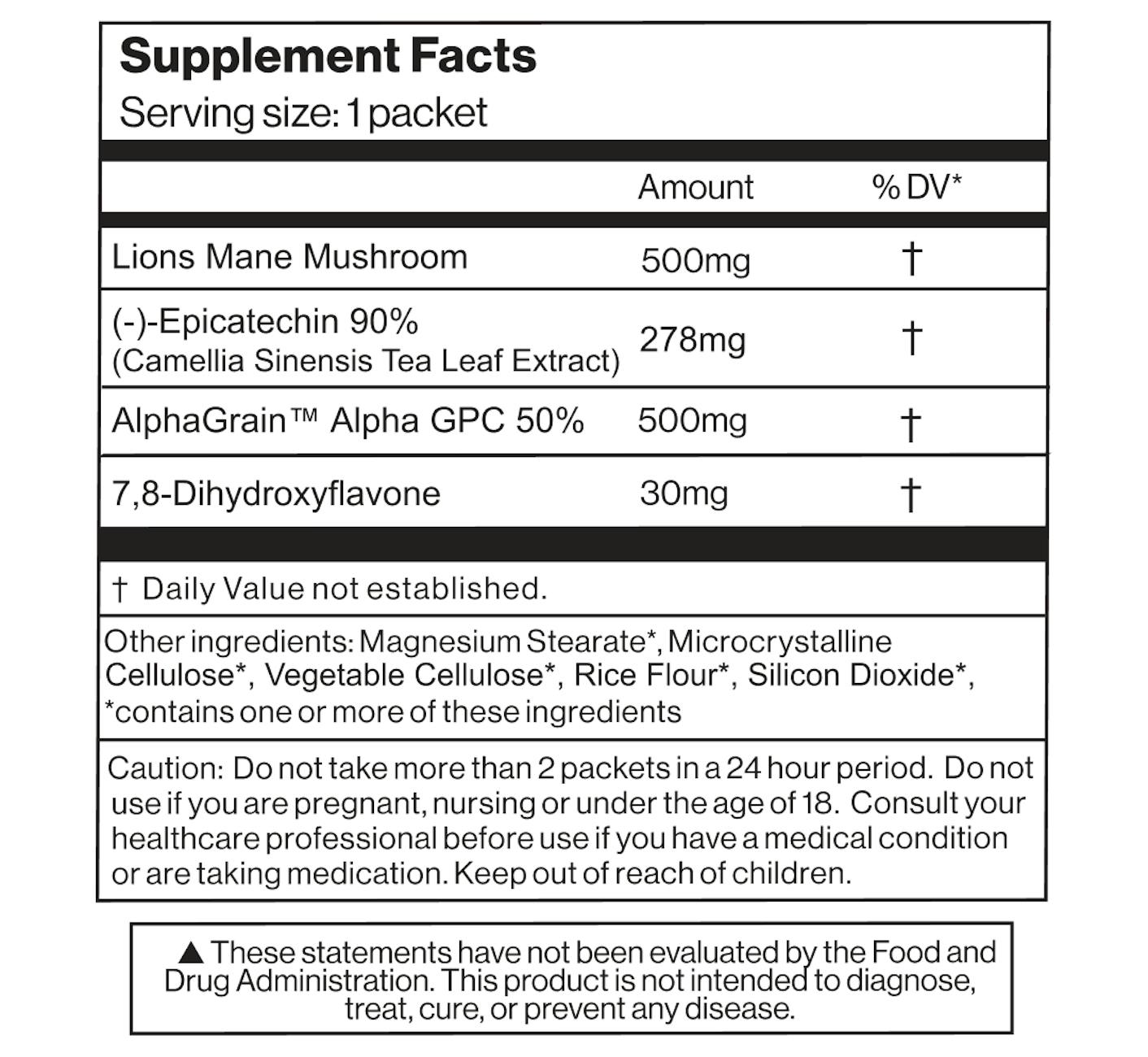 Clarity
caffeine free
one month supply
Clarity formulation will help you find flow & stay calm even when the demands of the day are loud.
Maintain focus
Support attention
Enter flow state



Take one packet in the morning on days you need to perform your best and remain calm, even in stressful conditions.
Take one packet 30 minutes before starting a task that requires elevated focus.
The effects vary based on genetics and experience. It can take as little as 30 minutes to feel the impact, but some may need a few days of consecutive use.
Taking on an empty stomach with glass of water after waking up is most effective.
VIEW Supplement Facts
Trusted by experts

Dr. Gabrielle Lyon
Functional Medicine & Nutritional Sciences
"I work with CEOs, celebrities, and other top performers in my practice. Thesis is what I recommend and take personally for focus and cognition. I even used it to help me nail my first TedX talk."

Kevin Love
Professional Basketball Player & Mental Health Advocate
"With a busy life on and off the court, Thesis gives me energy and focus to get through the longest days and keep me sharp."

Rich Roll
Ultra-endurance Athlete & Nutrition Advocate
"Thesis has provided a substantial benefit to my ability to focus. Creativity works best for me — I take it 30 mins before a podcast or writing and it helps get me into the zone."
300K+

Starter Kits
Purchased

120+

Ingredients
Tested

90%

Find a Blend that
Works for Them
90%
Find a Blend that
Works for Them
300K+
Starter Kits
Purchased
Reviews
Ok so I've been taking this for 2 weeks now and it really is life-changing… the Clarity formula specifically for me. I expected my focus to improve (as advertised) but I didn't realize that it would improve other functions that I hadn't even noticed I was struggling with too. The ability to verbalize eloquently instead of stumbling for the right words… huge improvement! The joy of being around people came back for me… I had honestly come to believe that social settings just weren't my thing anymore. But yeah… on top of all this, my focus is superb! I work on tasks quickly now, check the box, and on to the next. No more dread when I look at my long to-do list. Anyways… I'm excited to keep going and see what other things I'm able to accomplish now that I'm living at my higher potential.
Clarity is great. It helps me focus on my tasks and keeps me focused. I am so prone to distractions — social media is the worst — but thanks to clarity, I am able to focus on my task and not get sidetracked. Love it! I have already started working on a couple of my "Someday" projects thanks to Clarity.
Clarity ROCKS! I began taking my formula supplements after I had CoVid-19. I was having long term...effects and wanted to help get my brain back to Pre-CoVid. I've tried a few of the formulas and Clarity is by far the best!!!!
I really doubted the difference that the individual formulas could have. But it's significant. Clarity gives me a day of focused and clear thought despite the chaos around me.
Clarity has helped me daily. I have a mentally demanding job and I am able to stay sharp.
Frequently Asked Questions
You will receive our Clarity formulation to help you find flow and stay calm even when the demands of the day are loud.
This order includes a four week supply of nootropics, an instructional booklet, and access to our team of experts and wellness coaches to help you set and achieve your goals!
You will also receive email messages with additional instructions to make the most of this exploratory month.
We offer the most advanced nootropic system available, to find the exact compliment for your specific brain chemistry and desired areas of focus.
Our innovative Starter Kit allows you to experience multiple formulations, and determine what works best. Our process is complex because we've found that it yields the best results in the shortest amount of time.
If we could formulate one pill that would work for everyone, we would! Because the human brain is deeply complex, that is just not possible.
Depending on your genetics and experience with nootropics, the effects can be felt in as little as 30 minutes after taking each blend.
Nootropics have the most impact when taken on an empty stomach, just after waking from a normal night of rest.
Some people may need a few days of consecutive use to feel the effects of the nutrients.
Thesis is shipped from our headquarters in New York City, via First Class Mail through the USPS, and takes about 1-3 business days to arrive within the continental US. Orders will be shipped same-day whenever possible.
If you are in need of priority shipping, email us (hello@takethesis.com) as soon as your order is placed, and we will upgrade it for you!

30-Day Money Back Guarantee
Try Thesis risk-free for 30 days. 9 out of 10 people find at least one formulation that works for them, but if you're one of the unlucky ones, we will happily provide a full refund.

No questions asked.