, your personalised INSIGHTS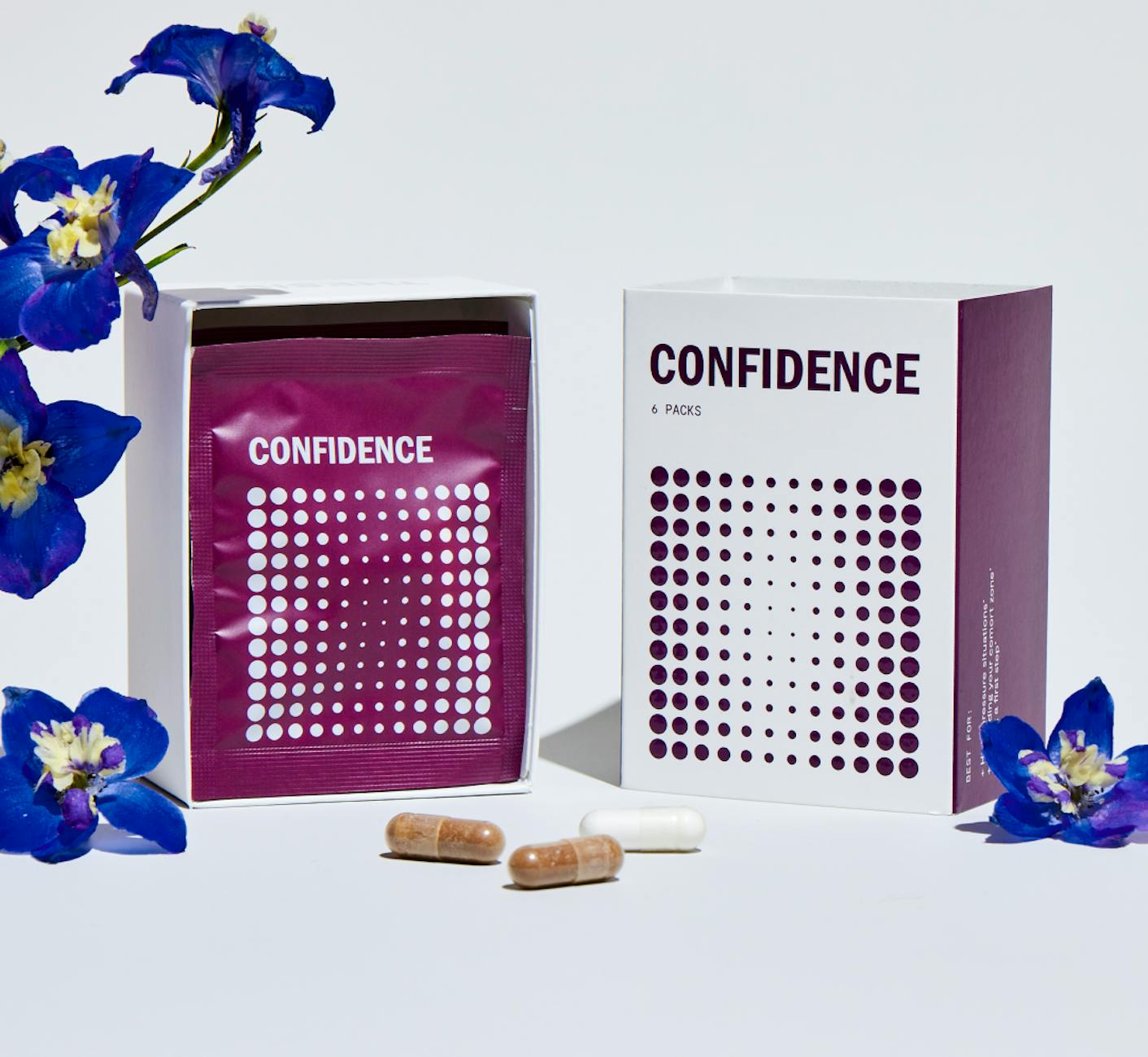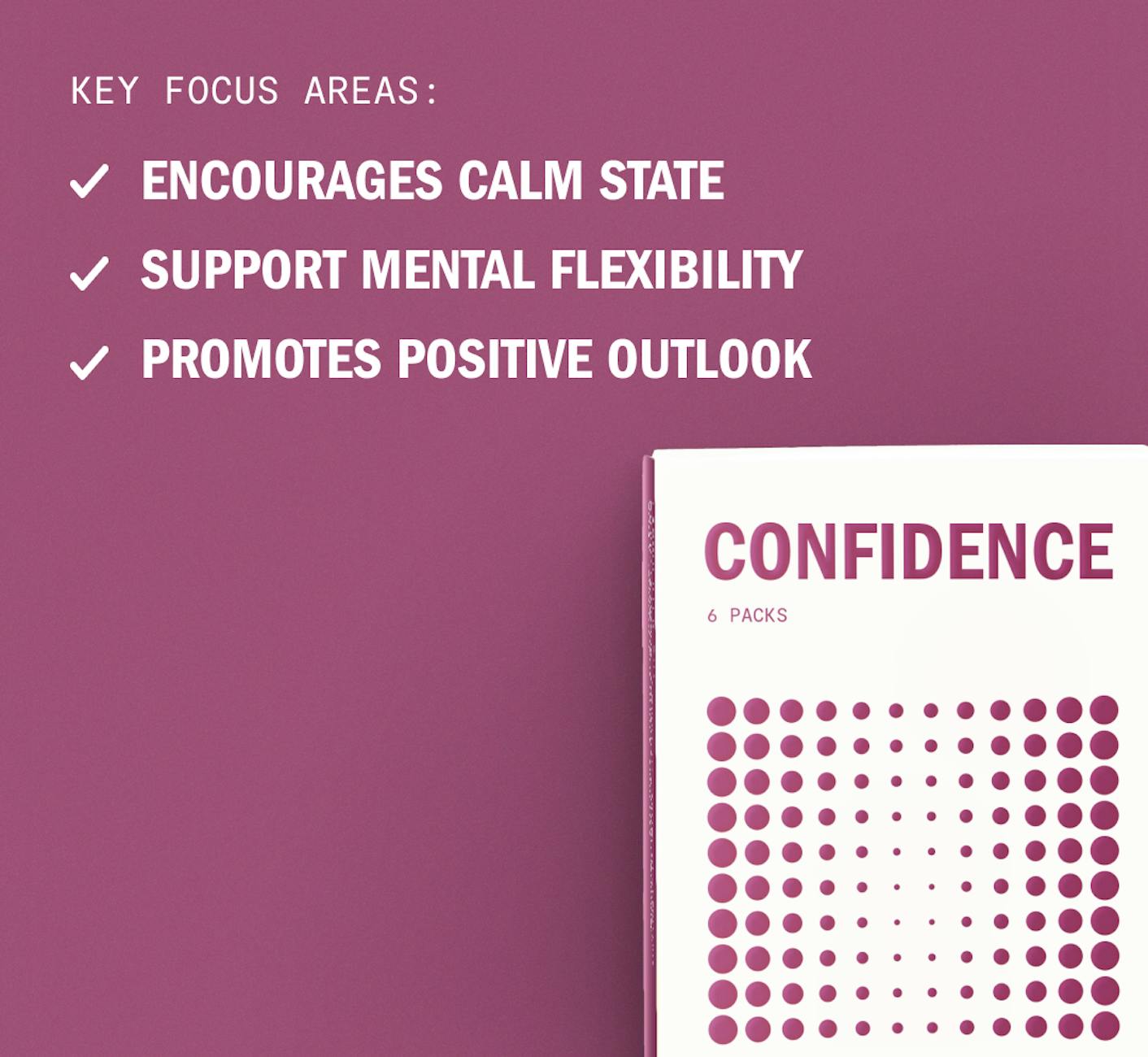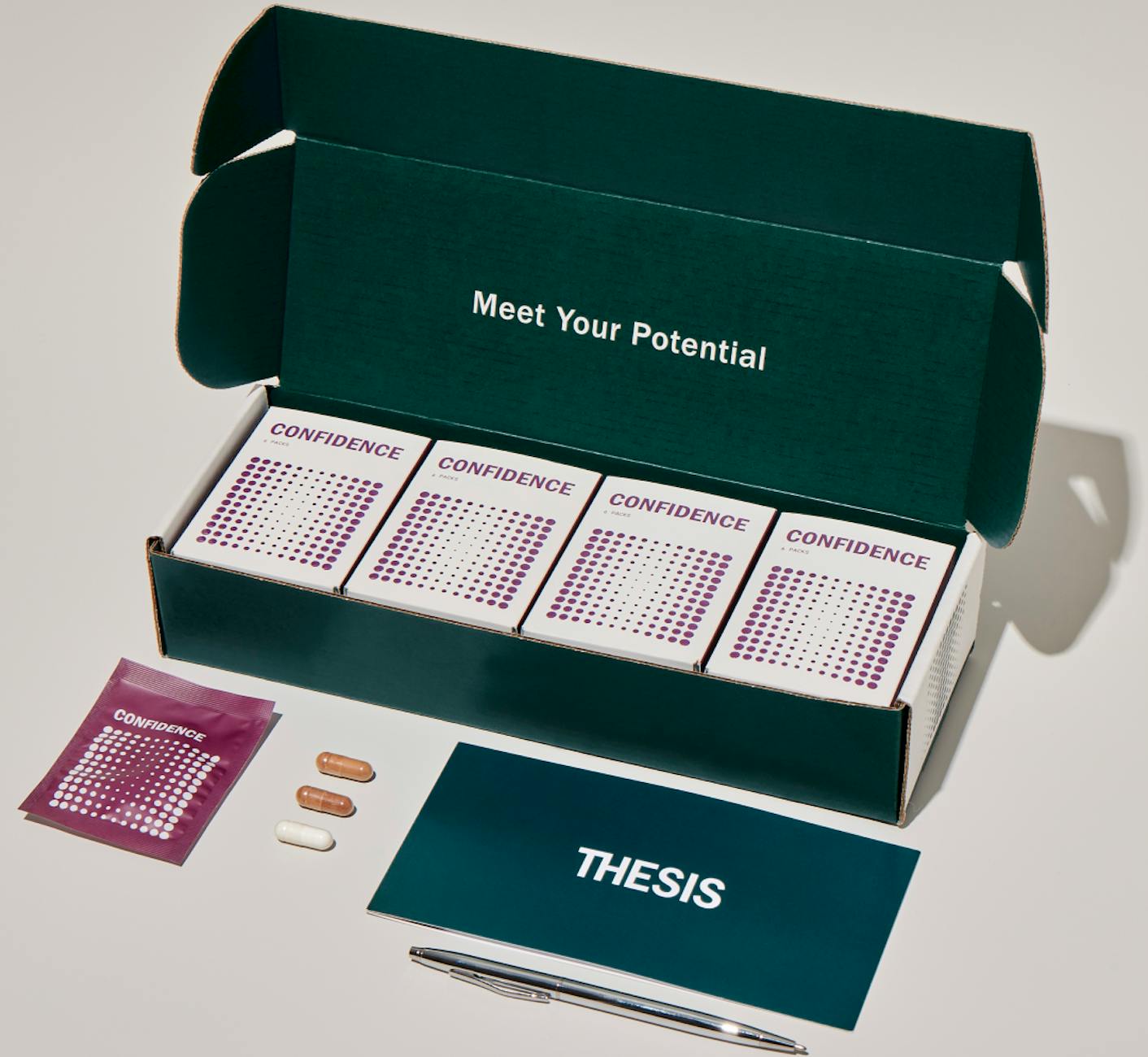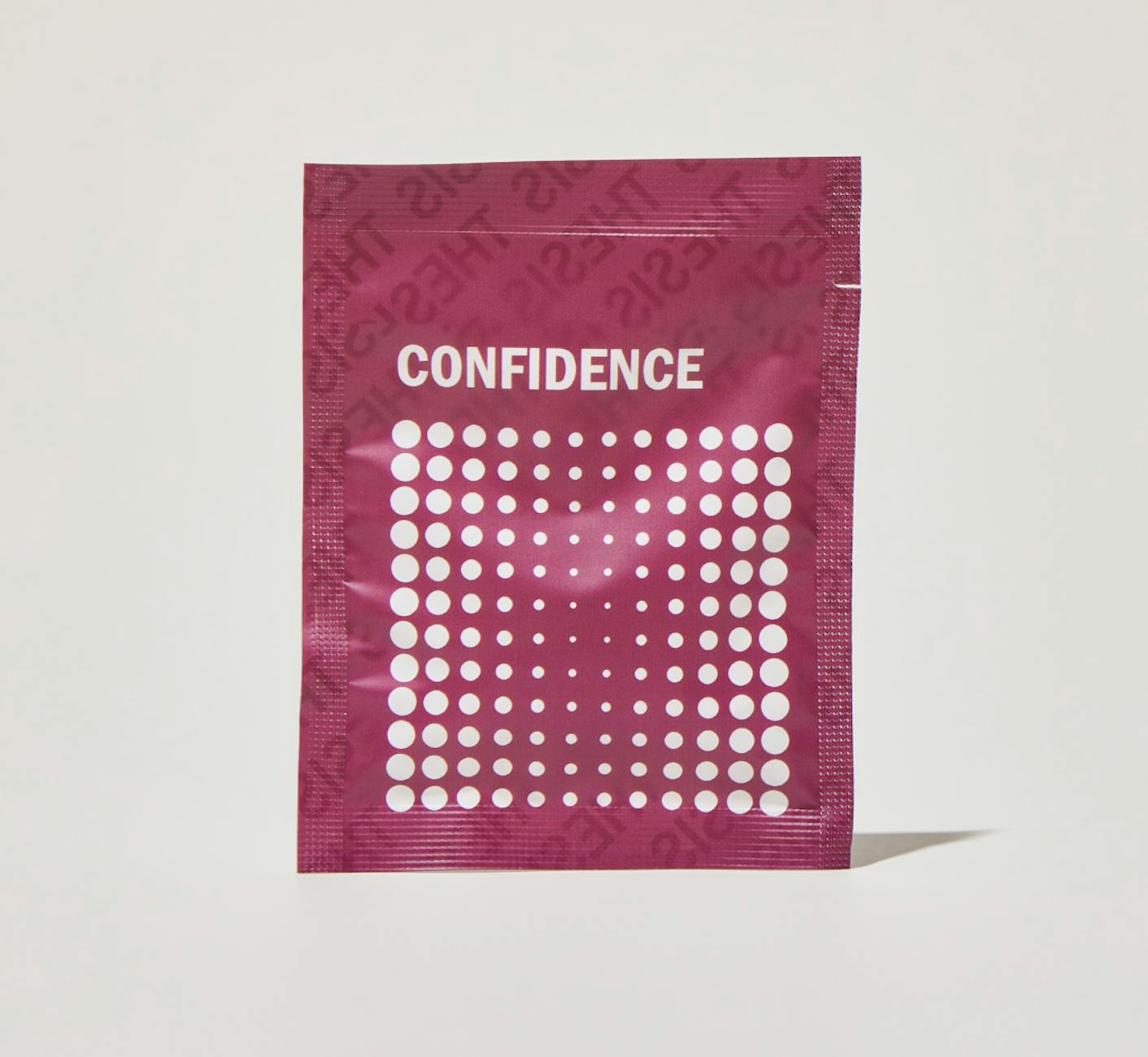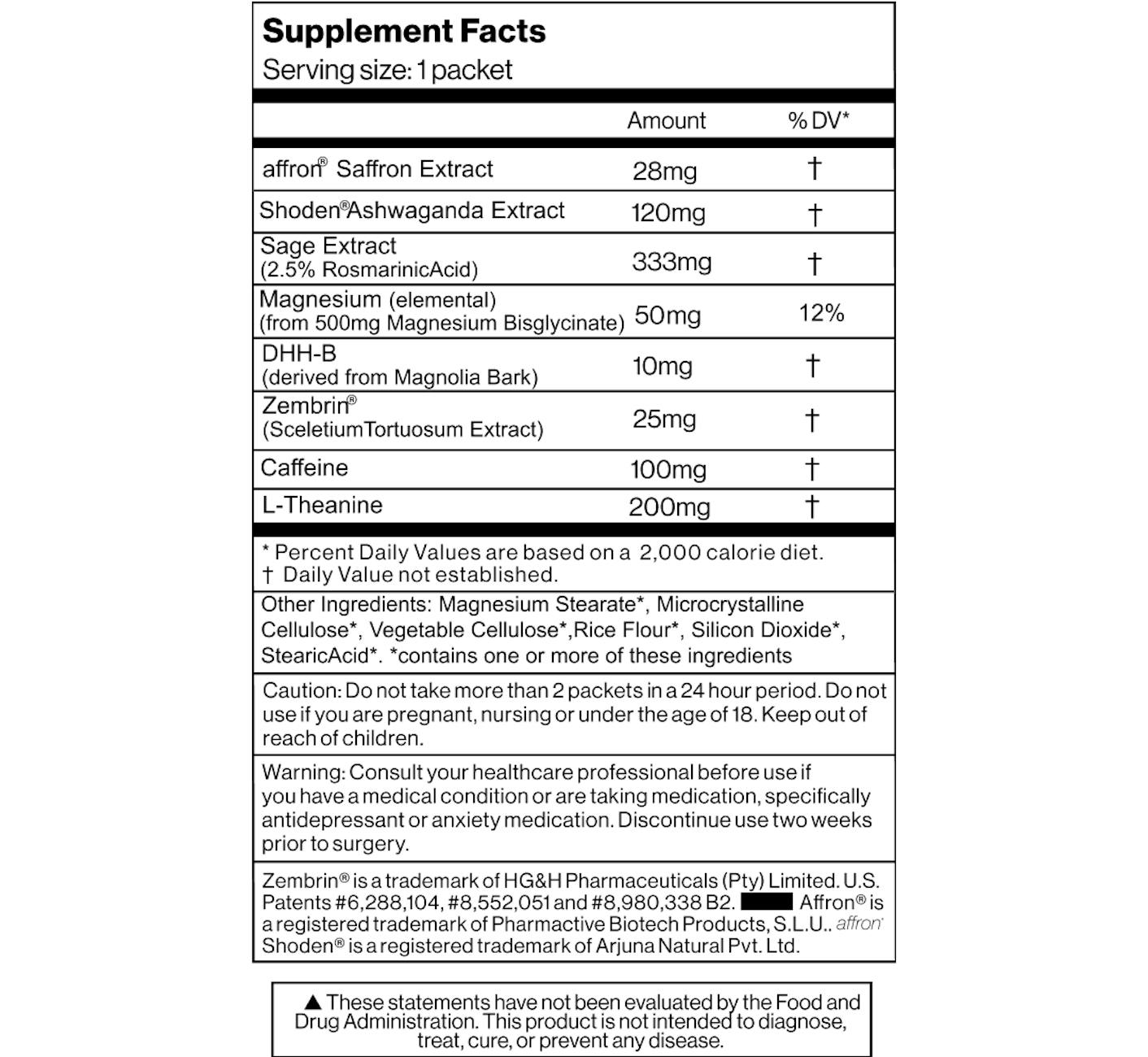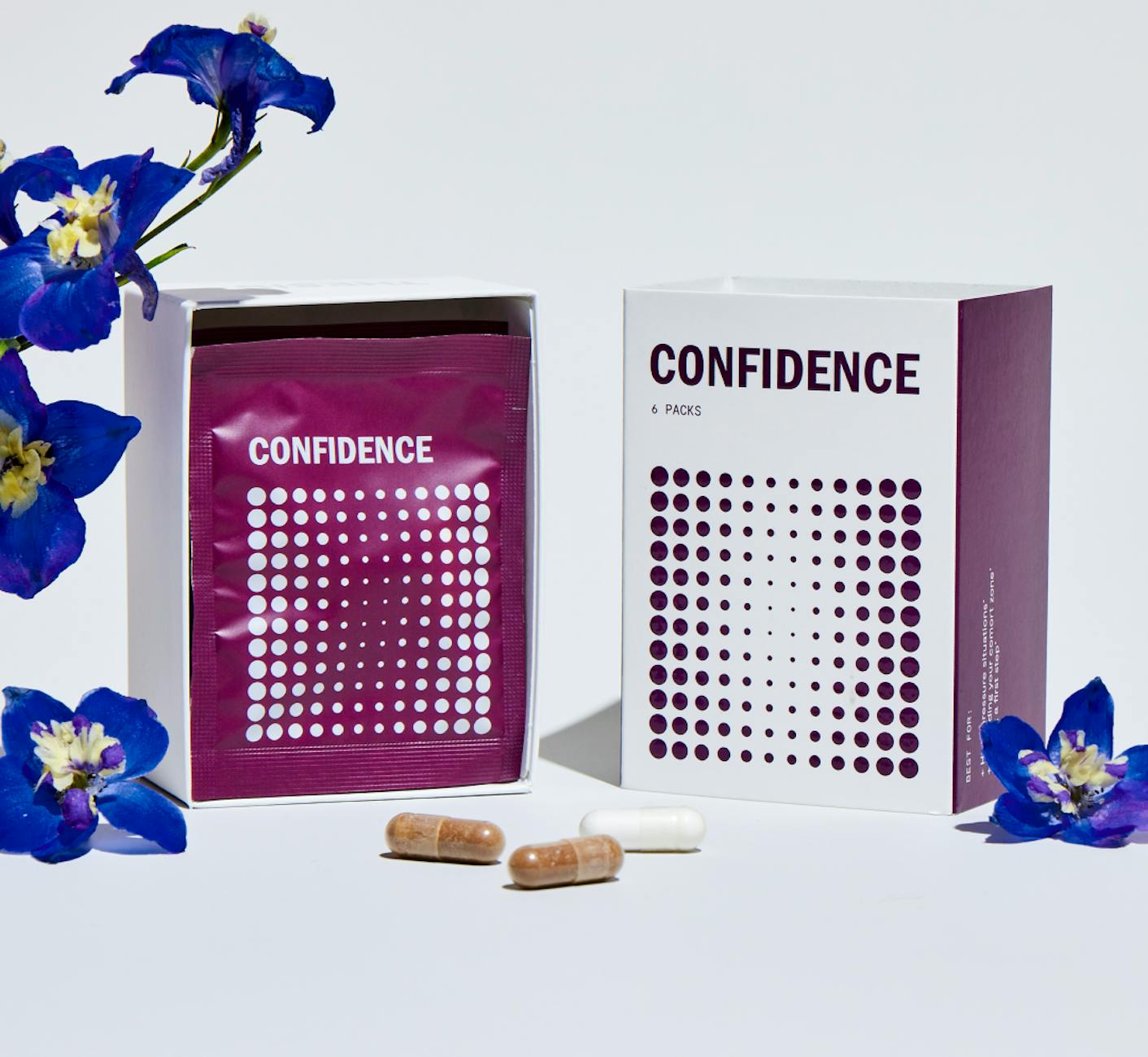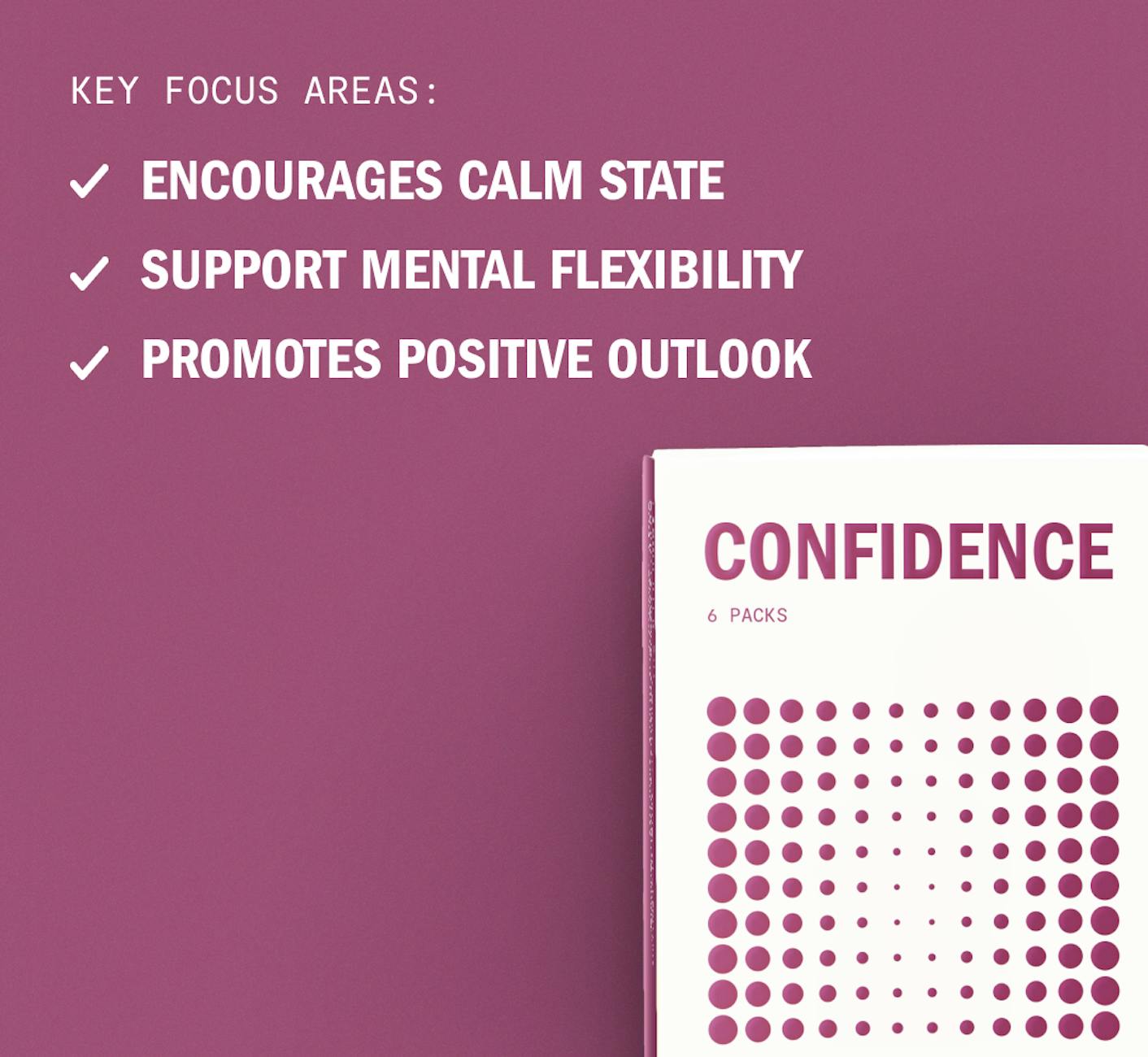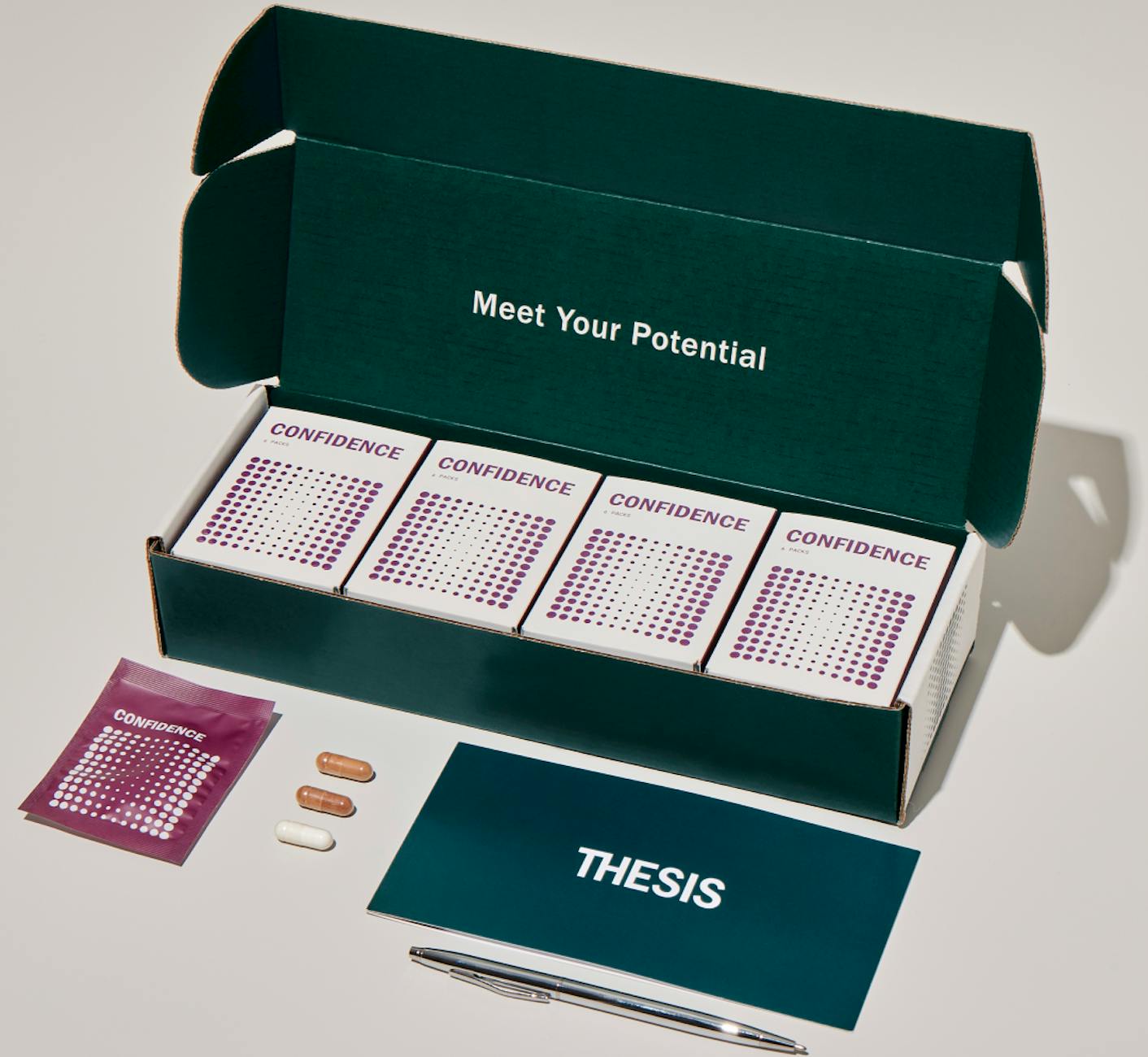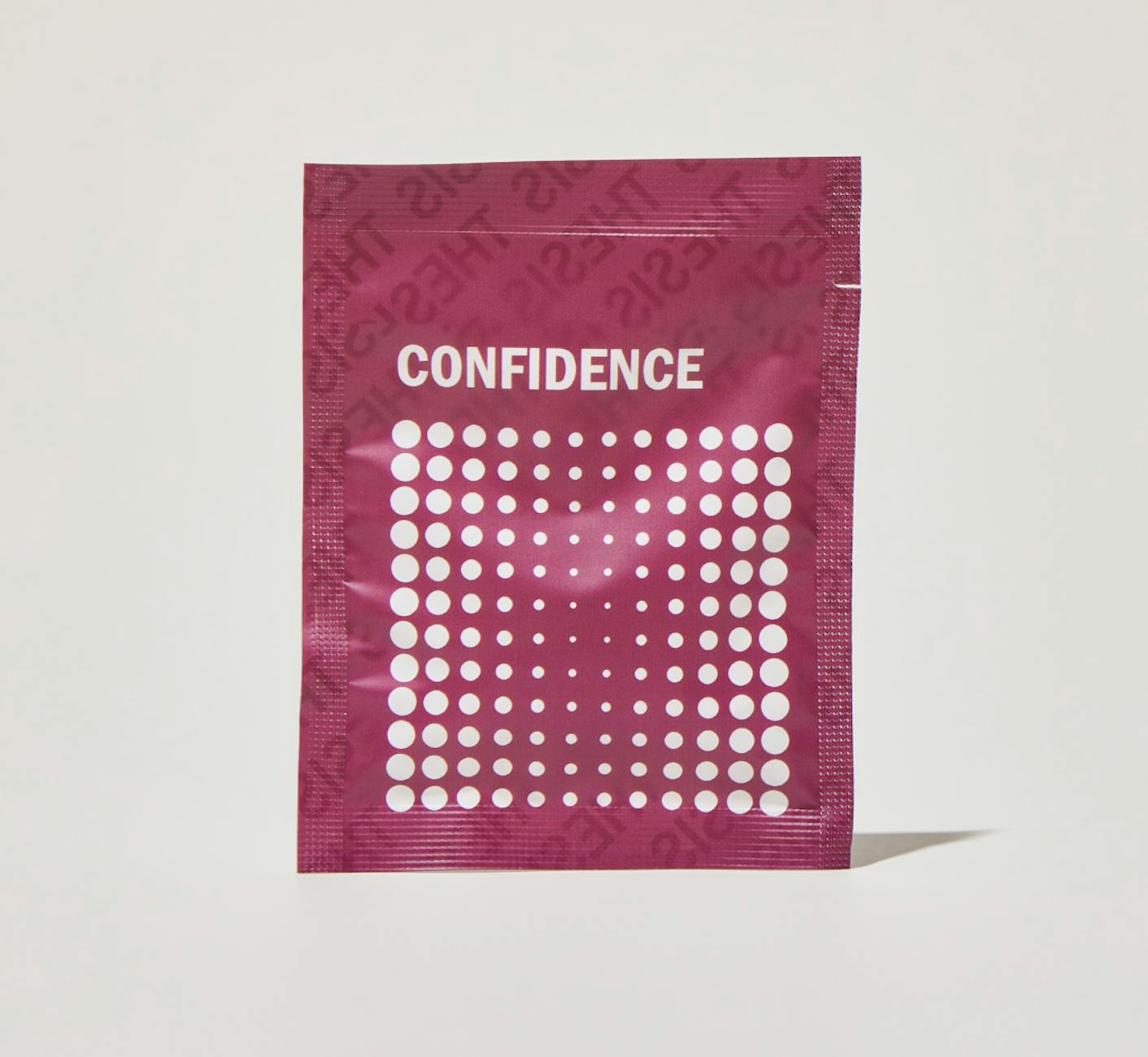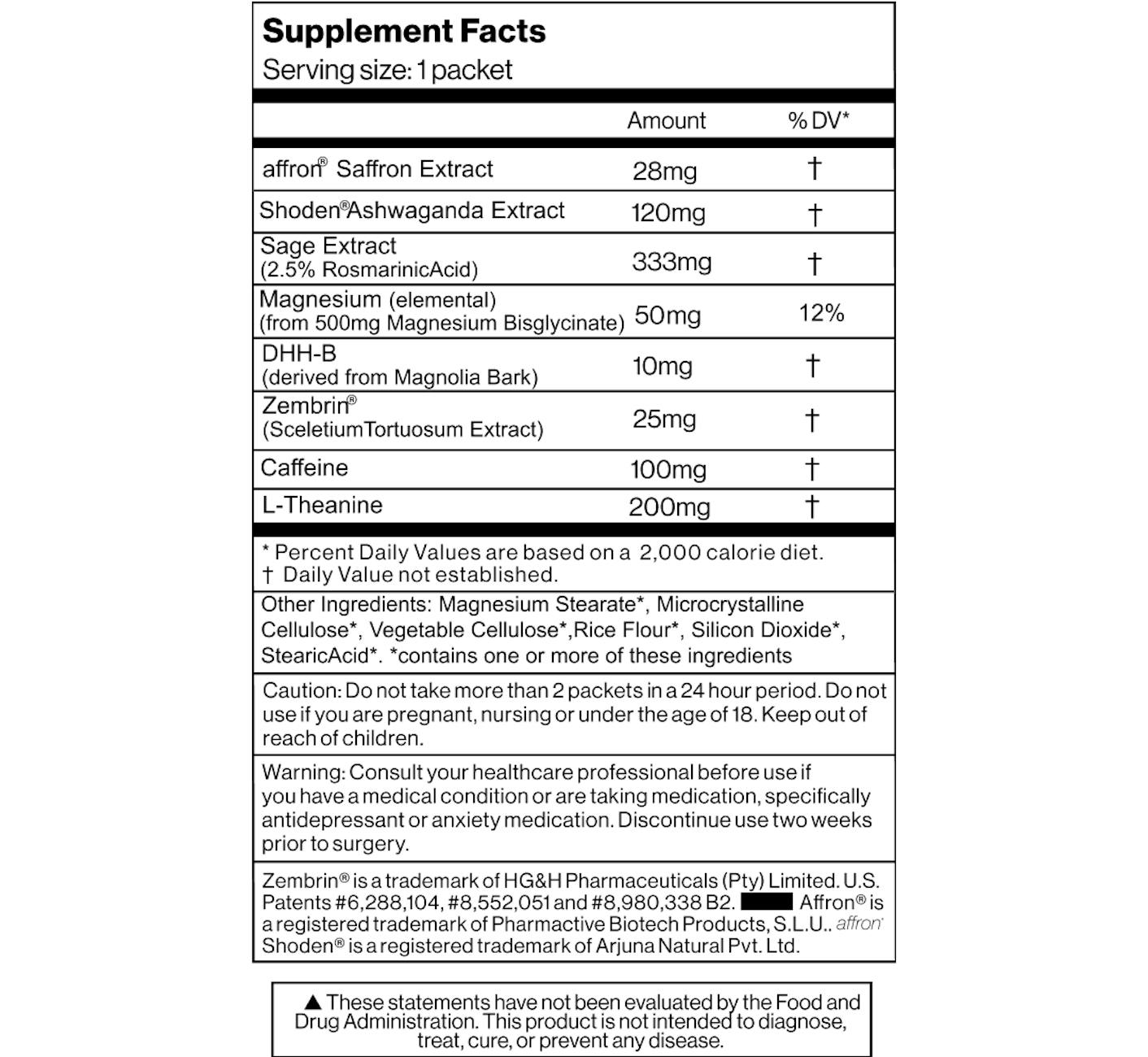 Confidence
caffeine free
one month supply
Confidence formulation will help you to promote a calm sense of self, reduce stress and elevate mood.
Encourage calm state
Support mental flexibility
Promote positive outloook



Take one packet in the morning on days you need to perform your best and remain calm, even in stressful conditions.
Take one packet 30 minutes before starting a task that requires elevated focus.
The effects vary based on genetics and experience. It can take as little as 30 minutes to feel the impact, but some may need a few days of consecutive use.
Taking on an empty stomach with glass of water after waking up is most effective.
VIEW Supplement Facts
Trusted by experts

Dr. Gabrielle Lyon
Functional Medicine & Nutritional Sciences
"I work with CEOs, celebrities, and other top performers in my practice. Thesis is what I recommend and take personally for focus and cognition. I even used it to help me nail my first TedX talk."

Kevin Love
Professional Basketball Player & Mental Health Advocate
"With a busy life on and off the court, Thesis gives me energy and focus to get through the longest days and keep me sharp."

Rich Roll
Ultra-endurance Athlete & Nutrition Advocate
"Thesis has provided a substantial benefit to my ability to focus. Creativity works best for me — I take it 30 mins before a podcast or writing and it helps get me into the zone."
300K+

Starter Kits
Purchased

120+

Ingredients
Tested

90%

Find a Blend that
Works for Them
90%
Find a Blend that
Works for Them
300K+
Starter Kits
Purchased
Reviews
I took confidence today for two of my interviews and I killed both. I was less anxious and felt more open/sure...and they were impressed with my sense of self and ability to engage. I definitely need to add confidence to my stack next month.
When adulting is confounding me...I take this and boom, Im a capable, confident person.
I felt more ease contributing to the group conversations, despite strong imposter syndrome.
Confidence gives me brain a boost in a sustainable way. I love it!
You guys have been a lifesaver for me. I'm not sure how I could have done this past year without some help and you really were there for me. Great experiences and awesome customer service!
Frequently Asked Questions
You will receive our Confidence formulation to promote a calm sense of self, reduce stress and elevate mood.
This order includes a four week supply of nootropics, an instructional booklet, and access to our team of experts and wellness coaches to help you set and achieve your goals!
You will receive email messages with additional instructions to make the most of this exploratory month.
Please consult with your primary care physician before starting a supplement routine, especially when you are taking medications.
While we have medical professionals on staff, they will not be able to provide specific medical advice to you. Your physician will be your best resource, as they understand your full medical history.
Depending on your genetics and experience with nootropics, the effects can be felt in as little as 30 minutes after taking each blend.
Nootropics have the most impact when taken on an empty stomach, just after waking from a normal night of rest.
Some people may need a few days of consecutive use to feel the effects of the nutrients.
Thesis is shipped from our headquarters in New York City, via First Class Mail through the USPS, and takes about 1-3 business days to arrive within the continental US. Orders will be shipped same-day whenever possible.
If you are in need of priority shipping, email us (hello@takethesis.com) as soon as your order is placed, and we will upgrade it for you!

30-Day Money Back Guarantee
Try Thesis risk-free for 30 days. 9 out of 10 people find at least one formulation that works for them, but if you're one of the unlucky ones, we will happily provide a full refund.
No questions asked.